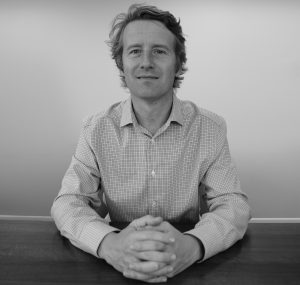 Tim Holden was born in 1979, in Norfolk, where he still lives with his wife and son. When he was fourteen his history teacher, for reasons known only to him, said he thought Tim had a book in him one day. His words stuck. Many years later, he turned out to be right.
Tim is also the CEO of his family firm, Holden Group. Based in Norwich and trading since 1928, the company operates automotive franchises representing some well-known car brands. He credits the business with teaching him lots, especially the difficulties of managing and leading people, much of which has informed his storytelling.
Tim started writing industry pieces for the local newspaper, then articles for the Norfolk Institute of Directors magazine. Encouraged by his feedback, Tim decided it was time to scratch the long-held itch, and try his hand at fiction.
After various writing courses, tutoring and fiction workshops, several aborted attempts at novels, Tim discovered Robert Kett and his infamous rebellion. Astounded that such significant history was not more widely known in his locale, he knew this was the story he wanted to tell. Several years later, Spirals of Fate was published.
"I hope to bring this story to a wider public consciousness. I believe when you know the history of a place, the experience of walking in the footsteps of real people and real events, seems to bring a place to life. Every time I walk through any of the places featured in Spirals of Fate, I spare a thought for Kett and his followers."